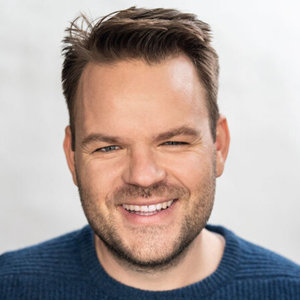 Casper ter Kuile
Special guest
Casper ter Kuile is helping to build a world of joyful belonging. In the midst of enormous changes in how we experience community and spirituality, he connects people and co-creates projects that help us live lives of greater connection, meaning, and depth.
His book, The Power of Ritual (HarperOne), arrives on June 23, 2020.
He's the co-host of the award-winning podcast Harry Potter and the Sacred Text, a Ministry Innovation Fellow at Harvard Divinity School, and the co-founder of startup Sacred Design Lab - a research and design consultancy working to create a culture of belonging and becoming.
He co-authored "How We Gather" and his work has been featured in the New York Times, Vice, The Atlantic, and the Washington Post.
He holds Masters of Divinity and Public Policy from Harvard University, and before moving to the U.S. co-founded Campaign Bootcamp and the UK Youth Climate Coalition, both training and mobilizing young activists.
He lives with his husband in Brooklyn, New York.
Casper ter Kuile has been a guest on 1 episode.
June 25th, 2020 | Season 3 | 42 mins 38 secs

Is Harry Potter a sacred text? According to our guest, Casper ter Kuile, Ministry Innovation Fellow at Harvard Divinity School and the co-founder of the Sacred Design Lab, it is if you bring that approach to the series. His study of the ways in which people find meaning through text, community, and tradition has opened up vibrant conversations that break down the walls of "religious" and "secular" by illuminating the human experiences that unite them. In his new book, The Power of Ritual, he explores the ways that ritual -- even when nominally secular -- can help us build community, find meaning, and connect our past with our future. This conversation was recorded in late March of 2020.