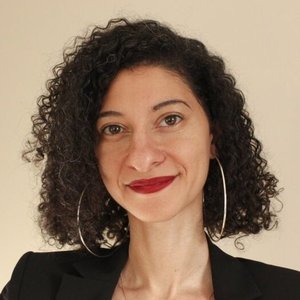 Chanda Prescod-Weinstein
Special guest
Dr. Chanda Prescod-Weinstein (she/her) is an Assistant Professor of Physics and Core Faculty Member in Women's Studies at the University of New Hampshire. One of fewer than 100 Black women to have received a Ph.D. in physics from an American university, she is the author of The Disordered Cosmos, a monthly columnist at New Scientist and a contributing columnist at Physics World.
Dr. Prescod-Weinstein's work lives at the intersection of particle physics and astrophysics, and while primarily a theoretical researcher, she maintains strong ties to astronomy. Using ideas from both physics and astronomy, she responds to deep questions about how everything in the universe got to be the way it is. She also does research on feminist science studies, and believes we all have the right to know the universe.
Chanda Prescod-Weinstein has been a guest on 1 episode.
April 13th, 2021 | Season 4 | 41 mins 38 secs

We're joined by Professor Chanda Prescod-Weinstein, one of fewer than 100 Black American women to earn a doctorate in physics -- and a Reconstructionist! We discuss the insights she draws from her background as a Black and Ashkenazi Jew, and the richness, complexity, and fruitful challenges that diverse voices bring to the Jewish community. She and Rabbi Sandra Lawson discuss their respective experiences as trailblazers within the physics and the rabbinate. Finally, we delve into theoretical physics and Jewish theology as she explains why she included the ma'ariv prayer in her new book, The Disordered Cosmos: A Journey into Dark Matter, Spacetime, and Dreams Deferred.