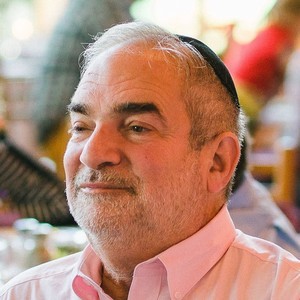 Rabbi Jacob Staub, Ph.D.
Special guest
Rabbi Jacob Staub, Ph.D., graduated from RRC in 1977. Staub has served on the RRC faculty since 1983; he served as the College's vice president for academic affairs and academic dean from 1989 to 2004. He was instrumental in developing RRC's Spiritual Direction Program and has taught Jewish spiritual direction across North America, including at Spiritual Directors International and the Spirituality Institute of Metivta. He is also a faculty member at Nehirim: GLBT Jewish Culture and Spirituality. Full bio
Rabbi Jacob Staub, Ph.D. has been a guest on 1 episode.
August 10th, 2017 | Season 1 | 22 mins 37 secs

shabbat

In this episode, Rabbi Jacob Staub, Ph.D., talks about one of the deepest and best known of Jewish practices, Shabbat. We read about this ancient practice in Genesis, with God creating the world in six days and then resting on the seventh—and from that, we get the concept of a day of rest. Rabbi Staub is a professor of Jewish philosophy and spirituality at the Reconstructionist Rabbinical College. He's written widely on many topics, including a beautiful extended chapter on the Jewish Sabbath in "A Guide to Jewish Practice," published by the RRC Press.