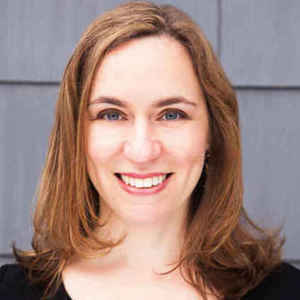 Judith Rosenbaum
Special guest
Judith Rosenbaum, Ph.D., is Executive Director of the Jewish Women's Archive, a pioneering national organization that documents Jewish women's stories, elevates their voices, and inspires them to be agents of change.
An educator, historian, and writer, Judith served for nearly a decade as JWA's Director of Public History and Director of Education, developing its major programs and educational initiatives.
Judith earned a BA in History from Yale University and a PhD in American Studies from Brown University. She won a Fulbright Fellowship to study women's collective communities in Israel, and received a dissertation grant from the Radcliffe Institute for Advanced Study to pursue research on the women's health movement. Judith has taught and lectured widely on Jewish studies and women's studies at institutions including Brown University, Boston University, Hebrew College, and Gann Academy. She also serves on the faculty of the Bronfman Youth Fellowships.
Judith Rosenbaum regularly publishes in both academic and popular journals and blogs including Tablet, The Forward, the Huffington Post, the Jewish Week, Tikkun, Sh'ma, PresenTense, Reform Judaism magazine, MyJewishLearning, Kveller.com, and Role/Reboot, as well as in several anthologies, including Gender and Jewish History, The Women of Katrina, Righteous Indignation: A Jewish Call for Justice, and The Women's Passover Companion: Women's Reflections on the Festival of Freedom.
Judith Rosenbaum has been a guest on 1 episode.
February 26th, 2018 | Season 1 | 23 mins 12 secs

The Book of Esther contains striking examples of women speaking out against oppression in ways that both empower and imperil them. Are there parallels to the #metoo movement? Join Judith Rosenbaum, Executive Director of the Jewish Women's Archive, in a wide-ranging discussion with Rabbi Deborah Waxman on resilient responses to trying times.