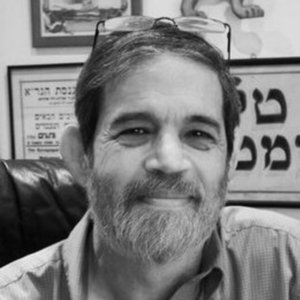 Rabbi Michael Strassfeld
Special guest
Michael Strassfeld grew up in a modern Orthodox family in Boston. He attended Maimonides School, a Hebrew day school from kindergarten through high school. For his freshman year, he attended Yeshiva University. He transferred for his sophomore year to Brandeis University where he majored in Near Eastern and Judaic Studies. He graduated in 1971 magna cum laude with honors. He continued in a PhD program in Jewish studies at Brandeis. He received an M.A. in 1972. He completed all the requirements for a PhD except a dissertation.
While an undergraduate he was chair of Concerned Jewish Students an alliance of Boston area college students that organized a demonstration at the national gathering of Jewish federations taking place in Boston in 1969. The students called for a re-direction of priorities toward Jewish identity and education. He also chaired the New England chapter of the Student Struggle for Soviet Jewry (1968-69).
While a graduate student he joined Havurat Shalom an intentional community in Somerville, MA that was part of an emerging Jewish counter culture. Together with Sharon Strassfeld and Richard Siegel, he edited the Jewish Catalog (Jewish Publication Society, 1973) a best-selling work that gave expression to the Jewish counter culture's approach to Judaism. It was followed by the Second Jewish Catalog (1975) and the Third Jewish Catalog (1981). Other significant books include The Jewish Holidays, by Michael Strassfeld (Harper & Row, 1985) and A Night of Questions: A Passover Haggadah edited by Michael Strassfeld and Joy Levitt. (Jewish Reconstructionist Federation, 1999).
His other published works include The Jewish Calendar, edited by Michael Strassfeld and others (Universe Books, [annually] 1975-1993). A Passover Haggadah, edited by Michael Strassfeld. (Rabbinical Assembly, 1979). A Shabbat Haggadah: Ritual and Study Texts for the Home, edited by Michael Strassfeld (American Jewish Committee, 1981). Mahzor Leyamim Nora'im: Prayerbook for the Days of Awe, editor of the Hebrew text (The Reconstructionist Press, 1999).
He also recorded a cd of Hasidic music: Songs to Open the Heart: Contemplative Niggunim. (2003).
He worked for the Rabbinical Assembly editing a Passover Haggadah (1976-78). He became the Director of Program and Development at Congregation Ansche Chesed in NYC, (1984 – 1988), and then its executive director (1988-1991).
He decided to become a rabbi and graduated the Reconstructionist Rabbinical College (1989-1991). He served as rabbi of Congregation Ansche Chesed, (1991 – 2001) and then was rabbi of The Society for the Advancement of Judaism, (2001 – 2015). He then retired.
He has been involved in a number of new institutions in Jewish life including: being the founding chairperson of the National Havurah Committee, (1979 – 1982) and the founding vice-president of the Abraham Joshua Heschel School, (1983). He is currently the Executive Director of the Jewish Counter-Culture Oral History Project, (2015- present).
He is married to Rabbi Joy Levitt and together they have five children.
Rabbi Michael Strassfeld has been a guest on 1 episode.
August 20th, 2020 | Season 3 | 40 mins 9 secs

Rabbi Michael Strassfeld has made a life and career at the core of Jewish counterculture. We discuss his experiences as a founder of the havurah movement, co-creator of the groundbreaking Jewish Catalog series, and rabbi of the SAJ. Toward the end of our conversation we turn to the Jewish future, reflecting on the opportunities presented by digital culture and on new paradigms for Jewish prayer.