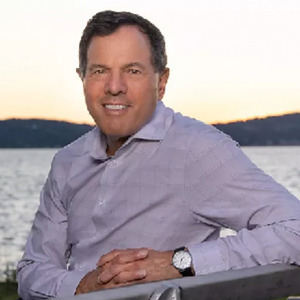 Richard S. Cohen
Special guest
Richard S. Cohen was by his wife Marcia's side when she was diagnosed on September 3, 2019, with stage 4 pancreatic cancer and woke up in her hospital room after she had exhaled her last breath 160 days later on February 10, 2020. Carrying out Marcia's wishes, he coordinated every step of her care, navigating medical resources at four different hospitals while also conferring with leading pancreatic oncologists elsewhere. Rooted in his love for his wife and bringing to bear decades of professional organizational skills, he exhaustively networked with leading professionals and researched the pancreatic cancer field, examining key resources, therapies, clinical trials, and data. He organized all aspects of Marcia's Medical Plan with her, her physicians and nurses, and an array of other personnel.
More importantly, he collaborated with Marcia in setting their Life Plan, The Smooth River, given her wishes for clarity, practicality, and relief from pain so that her final days could be filled with peace, dignity, and love. With Marcia's aggressive cancer weakening her physical abilities and accelerating her end, Richard helped invest every day with meaning, being a gentle coach and giving texture and perspective to Marcia's cancer treatments and the associated pain, nausea, and other debilitations.
Trained as a corporate lawyer, Richard arranges mergers and acquisitions for medical technology companies. He is an expert in navigating complex transactions, developing grounded creative solutions, and managing many professionals and personalities during stressful conditions. All of these skills were put to work in finding sanctuary, beauty, humor, and spirituality within cancer's decay. Unencumbered by medical convention but having a deep respect for it and the clinicians who cared for her, Richard has translated Marcia's ethos into a creative, personalized, and inspiring approach for dealing with terminal illness.
Richard wrote The Smooth River not as a medical or "art of dying well" expert, but as a peer of the reader, a peer of those touched by serious illness or other major problem. The book's purpose is to help other people.
Richard S. Cohen has been a guest on 1 episode.
April 8th, 2022 | Season 4 | 46 mins 6 secs

On Sept. 3, 2019, Richard Cohen's wife, Marcia Horowitz, was diagnosed with stage four pancreatic cancer. Horowitz lived 160 more days. In this special episode, Cohen recounts those days and discusses with Rabbi Deborah Waxman what he learned about life as Horowitz's death approached.